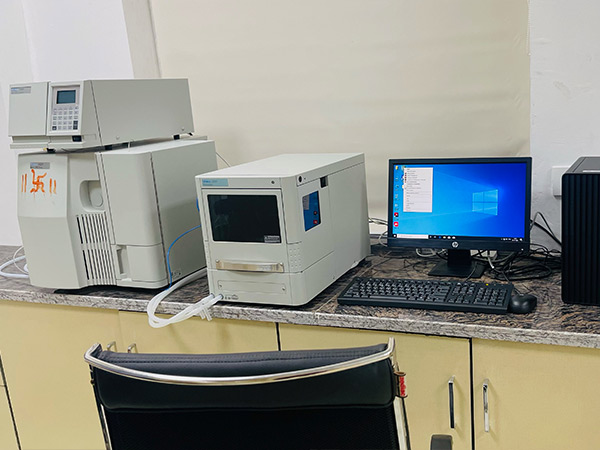 SUNSHIV BOTANICS

 has set up of analytical techniques used to separate the chemical components of a sample mixture and then detect them to determine their presence or absence and how much is present.

Every single product we produce is tested on different physical and chemicals parameters on our latest technological assistance such as 

HPLC, GC, UV SPECTRO PHOTO METER

 and many more. we use these techniques in purity checks and quantification, to quality check and chemical research. due to these quality products we stand at global level with organics certifications.
The main purpose of these techniques used by 

SUNSHIV BOTANICS

 is to identify, quantify or purify a particular analyte or compound. both, quantitative and qualitative analysis can be done. we meet the requirements of customers through the innovative diversified agro inputs by offering latest technology to their area.