Azadirachtin Technical
(Neem Extract)
Neem Azas Technical ( NEEM EXTRACT )
Azadirachtin is the most potent insecticidal ingredient presen in the neem seed kernel as it has organics molecule class tetranotriterpenoids.
This contains number of insecticial bio-compounds like:
AZADIRACHTIN A
AZADIRACHTIN B
AZADIRADIONE
GEDUNIN
NIMOCINOL
SALANIN
NIMBIN
MELIANTROL & MANY OTHERS
manufacturers of azadirachtin technical powder, azadirachtin technical powder manufacturers in india, suppliers of azadirachtin technical powder, azadirachtin technical powder exporters in india, exporters of azadirachtin technical powder,azadirachtin technical, azadirachtin
CHEMICAL NAME : AZADIRACHTIN
APPEREANCE : PALE YELLOW
PHYSICAL STATE : FREE FLOWING
ODOUR : FAINT ODOUR
AZADIRACHTIN CONTENT : 10% TO 40% W/W
COMPOSITION :
AZADIRACHTIN A : 8%-28%
AZADIRACHTIN B : 2-10%
OTHER NEEM KERNEL LIMINOIDS : 60-90%
STABILITY : 12 MONTHS
STORAGE : TO BE KEPT IN CLOSED DRY CONTAINER PROTECTED FROM LIGHT
Why Azadirachtin Technical is the best choice for making Insecticides/Pesticides?
BIO-DEGRADABLE :
Pesticides containing azaidrachtin are versatile: bio-degradable; leave no Residue and easily degrades in soil and water hence safe for the environment.
BROAD SPECTRUM :
Ideal Source For Integrated Pest Management. It Is Found To Be Effective Against 600 Species Of Insects For Fruits ,vegetables And Plantation Crop, Green Houses And Agricultural Crops Such As Sugarcane,paddy,cotton And Tea.
ORGANIC &COMPLETELY SAFE :
It is completely safe for non-targeted insects like butterflies and honeynbees And also safe for mammals like human beings as azadirachtin and other Liminoids are found in nature.
NON-RESISTANT :
Insects cant develop resistance for azadirachtin due to symbiotic effect of bio Chemicals present in it.
NON-RESISTANT :
Insects cant develop resistance for azadirachtin due to symbiotic effect of bio Chemicals present in it.
Azadirachtin doesn't kill insects directly .The pest insect takes up the active Ingredient orally either by sucking or biting that is penetrated into crop After application.
Neem azas results in disruption of insect developmemt. Also, it interfares With pest insect's hormonal activity & disruptor in feeding,growing and Overall change in their life cycle.
The bio activity on insects will be visible in few hours after application.
ANTI-FEEDANT :
Insects loose their appetite by altering their neural responses. Pests show
Feeding and moulding inhibition and motality.
INSECT GROWTH REGULATOR :
Larvae don't develop into full grown adults. It results in disruption of
Insect development. In few hours, after application of neem azas the pest
Becomes inactive.
REPELLENT :
Treated insects die due to the bitter smell of azadirachtin & they stop feeding
On crops.It helps the crop from damaging.
OVIPOSITOR & OVICIDAL :
Azadirachtin prevents deposition & hatching on eggs by inhibiting oogeneis &
synthesis of ovarian ecdysteroid.Pupa stops molting & hence dies in this stage
Itself.
Azadirachtin is formulated to provide broad spectrum insect control with very
low environmental impact.It effects all stages of insects; be it eggs, pupa or adult insect. Moreover, it is ideal source for integrated pest management as it is completely eco friendly; therefore it is much efficient than synthetic insecticides.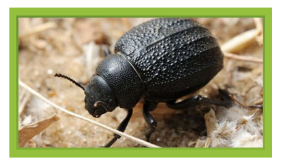 List Of Targeted Pests & Various Crops:
PESTS:– It is found to be effective in control of Insect Categories:
Homoptera: Whiteflies, Scale Insects, Aphids, Mealybugs, Leafhoppers Etc.
Coleoptera: Cucumber Beetles,mexican Bean Beetles Etc.
Diptera: Fruit Flies, house Flies, Leafminer, pod Fly, Bot Fly, horn Fly Etc.
Orthoptera: Crickets, Locusts, Grasshoppers Etc

Thysanoptera:

Thrips
Heteroptera: Rice Bug, Green Vegetable Bug, Milk Weed Bug, Red Cotton Bug Etc.

Mites:

Carmine Spider Mite, Citrus Mite, Two-spotted Spider Mite, seven Spotted Spider Mite Etc.

Lepidoptera:

Moths, Armyworms, Fruit Borers, Corn Borers Caterpillars, Pink Boll Worm, Cutworms, Stem Borers, Semi Loopers, Diamond Back Moth, Plume Moth, Leaffolders, tobacco Horn Worms Etc.

Hymenoptera:

Sawflies ( Mustard Saw Flies)
Azadirachtin Technical based insecticides are organic in nature and can be used on following crops:
OIL SEED CROPS
ORNAMNETAL PLANTS
STONE FRUITS
POME FRUITS
GREENHOUSE FOOD CROPS
MUSHROOM
TREES AND SHRUBS
TURF AND TURF GRASS
TROPICAL FRUITS
ROOT AND TUBER VEGETABLES
NUTS
MISCELLANEOUS FOOD AND NON-FOOD CROPS
Berries
Bulb Vegetables
Cereal Grains
Herbs And Spices
Leafy Vegetables
Citrus Fruits
Fruiting Vegetables
Cucurbit Vegetables