Neem AzaS 3,000 PPM (0.3% EC)
Neem AzaS 3,000 PPM (0.3% EC)
Chemical Composition
Azadirachtin a.i. min.- 0.3 % W/W
Others QS % W/W
Chemical Composition
CIB Registration No.- CIR-199645/2022
Registered with Central Insecticide Board CIB
Neem AZAS is a Neem based botanical insecticide formulation containing 3000 ppm Azadirachtin.
Neem AZAS is a systemic bio-pesticide and has multiple modes of action for control of insect pests.
Effective in controlling sucking and chewing pests including mites, white fly, thrips, aphids in cabbage and cotton; american bollworm in cotton; flea beetle, mealy bugs, jassids in grapes. Acts as an anti-feedant, insect growth regulator and as a repellent and ovipositioning deterrent. Also, Insects will fail to mature and reproduce and reduced the incidence of leaf eating caterpillars in crops.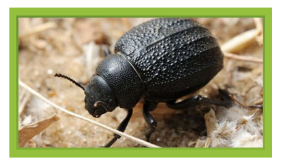 Recommended Dosage/ Usage
3 to 4 ml per litre.
Apply as a prophylactic and\or at early stage of insect attack.
Ensure complete coverage of canopy.
Repeat spray at 7-10 days of interval based on the pest load.
100 ml, 250 ml, 500 ml, 1 Litre, 25 Litre, 200 Litre